5 stars!
This is what I say to the duo after reading this book:
After not really liking the third book in the series, I was a bit hesitant to get into Mature Content. I love Megan Erickson's books but Santino Hassel's are a either hit or a miss for me. But I was like what the hell. Let's go for it and that cover was just a cherry on top.
This is possibly the best enemies to lovers book I've read in a while if not ever. Zane and Beau take every chance they get to insult one other, weather in their YouTube videos or in person. And it got better and more amusing as the book went on.
His hair smelled like grapefruit. I used to eat grapefruit for breakfast with a bit of sugar sprinkled on top, but now grapefruit were dead to me. I planned to spit on the next grapefruit I saw with vigor.
*sigh*
While the first half was focused on them as characters, the second half is where things get hotter. And their chemistry? The sex?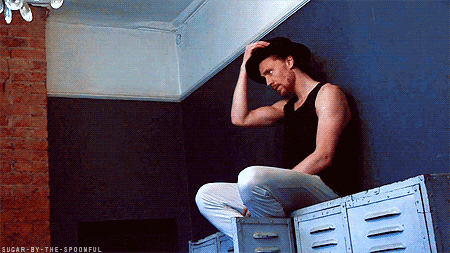 I was one happy and satisfied person.
They had the perfect balance of hot, sexy, sweet, and romantic. And the second half was definitely more emotional/sexier and it worked really well with how the book started with a bit of angst and the hate.
The text messages between Zane and Beau were probably my favorite part of the book. It was absolutely adorable and yet really made me swoon and sigh with happiness. The secondary characters did not disappoint and really made the story stronger.
This is probably my favorite book in the series and it has restored my faith in Hassel. And let's not forget Zane's hair. Because yes. And yes again. I cannot wait to see what the duo comes up with in the future weather it's a completely new book or a continuation in this series.